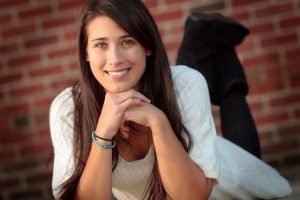 "What we have is another very public example of how effective immediate CPR and the use of an AED can be to surviving a Cardiac Arrest. However, most cardiac arrest victims are not so lucky, which is why survival rates are typically less than 10%. What we all witnessed on TV with Damar Hamlin and what has now happened with Bronny James demonstrates why community members should learn CPR and why AEDs must be more accessible. Survival shouldn't depend on luck – we are working tirelessly to build a community-wide culture of response to increase those survival rates."
Julie Walker, Executive Director and Peyton's Mom
Statement
While we didn't see it happen, we now know from the James family statement, that 18 year old Bronny James suffered a Cardiac Arrest on Monday. Due to our own experience, we can imagine what Bronny James' family, friends and teammates are going through and we truly hold them all in our thoughts and prayers.
We don't know the details of the care that was received or who provided it, but it must have been immediate. Bronny has already been released from the ICU, which is wonderful sign that he is on his way to a recovery. Recognizing cardiac arrest, beginning CPR and using an AED to restore the heart rhythm are the 3 critical steps to help save a life when someone is in cardiac arrest. Every minute counts during a cardiac arrest emergency, and a rapid response greatly improves the odds of survival.
The takeaways from Bronny James Cardiac Arrest: recognize sudden cardiac arrest, know how to perform CPR, and make sure AEDs are accessible.
The Peyton Walker Foundation provides low cost CPR training for the community, and has donated hundreds of AEDs throughout Central PA to nonprofits, schools and youth athletic leagues. We are also launching the "4 Minute City" in Cumberland County, making another 300 AEDs available at no cost to community members. Cumberland County will be the 2nd location in the United States to implement this community initiative to save lives. The 4 Minute City will expand into surrounding counties over the next 18 months.
Please reach out to The Peyton Walker Foundation for more information. www.peytonwalker.org